Hey everyone,
I was test fitting beta kit parts (for the Routakit HD) today before giving the final ok for shipping. I decided to post some photos of the z-axis assemblies, they came out really nice.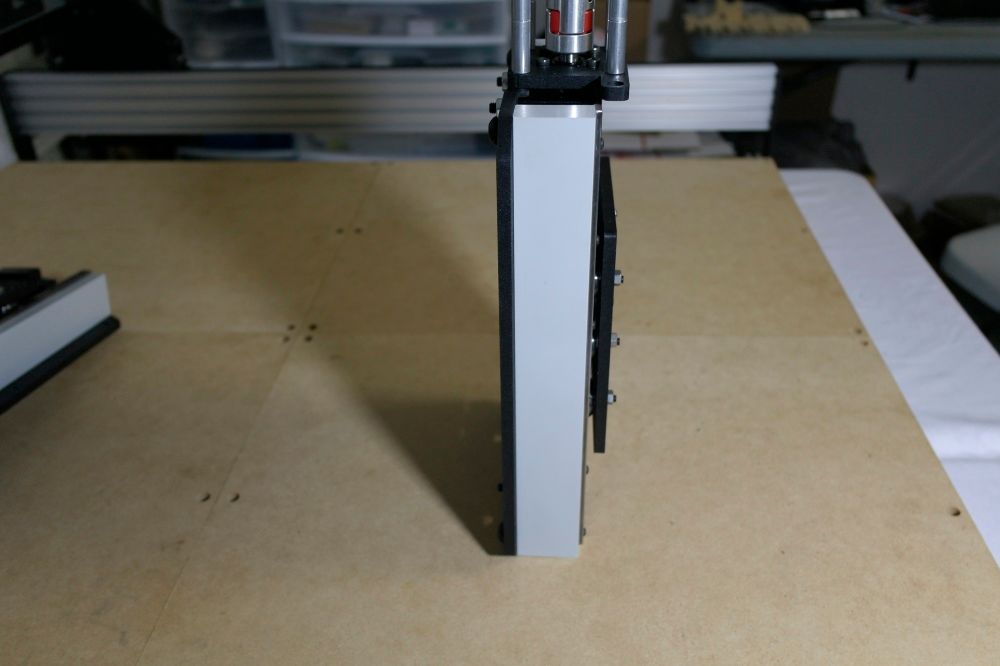 At 2.375" from the back of the x-plate to the front of the spindle plate the z-axis assembly is fairly low profile, especially when you consider there's a beefy ball screw in there.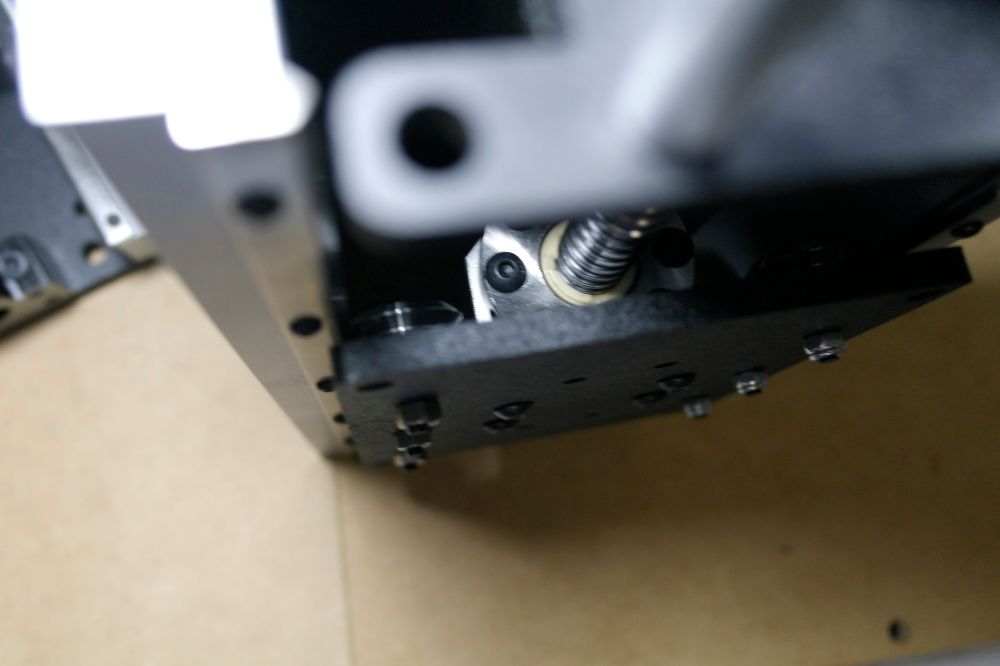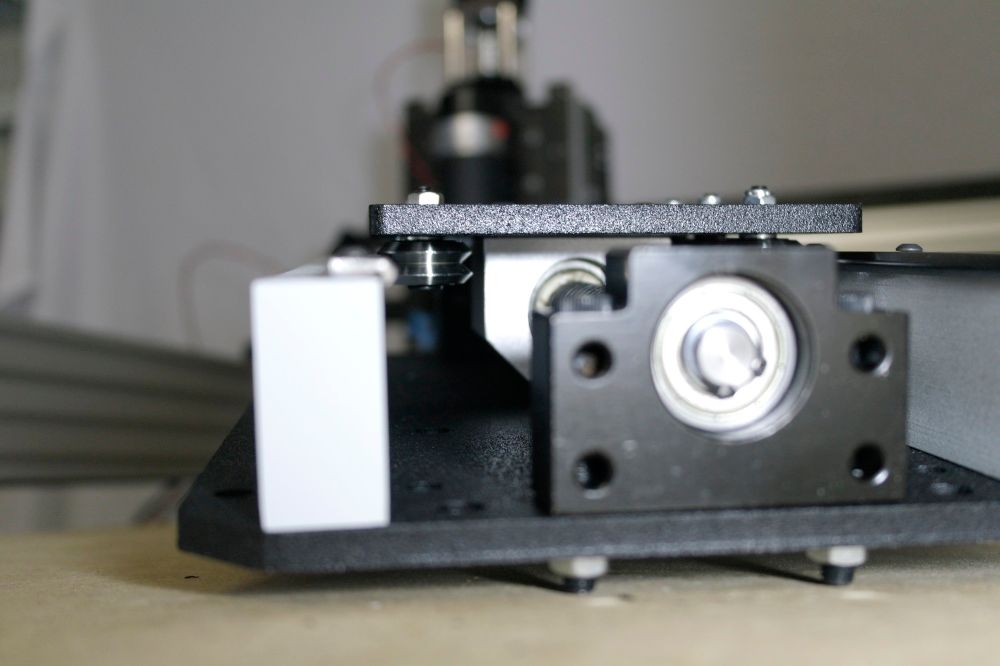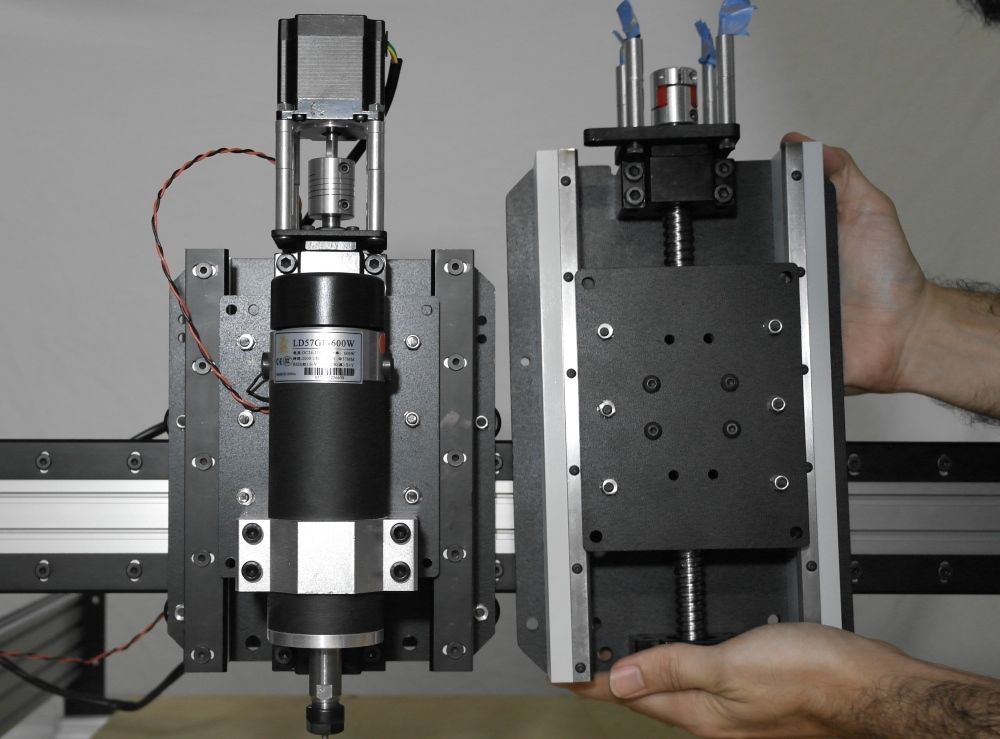 Comparing the HD to the SD so you can get a good size comparison between the two.