Update:
By searching around I have found ways to align the camera and some exciting extra applications for this kind of setup.
1) How to align you camera, I found a technique by using a mirror and aligning your cross-hair on the camera itself. The basic problem is, if you camera is not align the cross-hair will move away from your target as you move your camera up or down. With a miss-align camera the only way you can get the offset to be valid all the time is to always align at the exact same height, other wise you will be off depending on how bad align the camera is. Other way to look at the issue is a misaligned camera will created a right triangle. The camera being point (A) and point (B) is where your cross-hairs will be looking at (or where your misaligned camera is pointing to, on a very precises aligned camera the distance (a) should ideally be 0).
The symptom: Point and angle C , angle A and angle B are constant but as you change distance (b) distance you will also change distance (a) and remember point B is where your cross-hair is; this will move away form your target as (b) changes.. Again ideally point C and point B should be one of the same.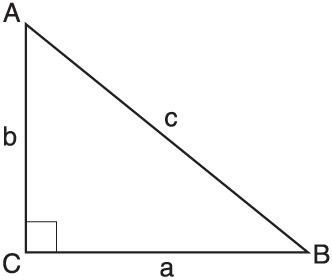 here is the link to that discussion:
http://www.cnczone.com/forums/general_m ... ystem.html
2) another fun thing will be to auto align the material and change the gcode as mention above by levlandau2, for example:
3) Scanning a part into gcode... example: