The final version will be plastic, but for now I've been testing things out with wood. Since I'm still fairly new to PyCAM, TinkerCAD, and 3D stuff in general.
Here's the 3D view in TinkerCAD:
https://tinkercad.com/embed/eJRSnSCKOTO?editbtn=1
Since I wanted a way to cut the bottom, once I was done cutting the top; I essentially just duplicated the TinkerCAD file, grabbed a rectangle, and cut the inital design.
https://tinkercad.com/embed/4Lv6VqmzK4E?editbtn=1
At that point, making an upside down file seemed like a quick solution to cutting the bottom:
https://tinkercad.com/embed/freahUDB24b?editbtn=1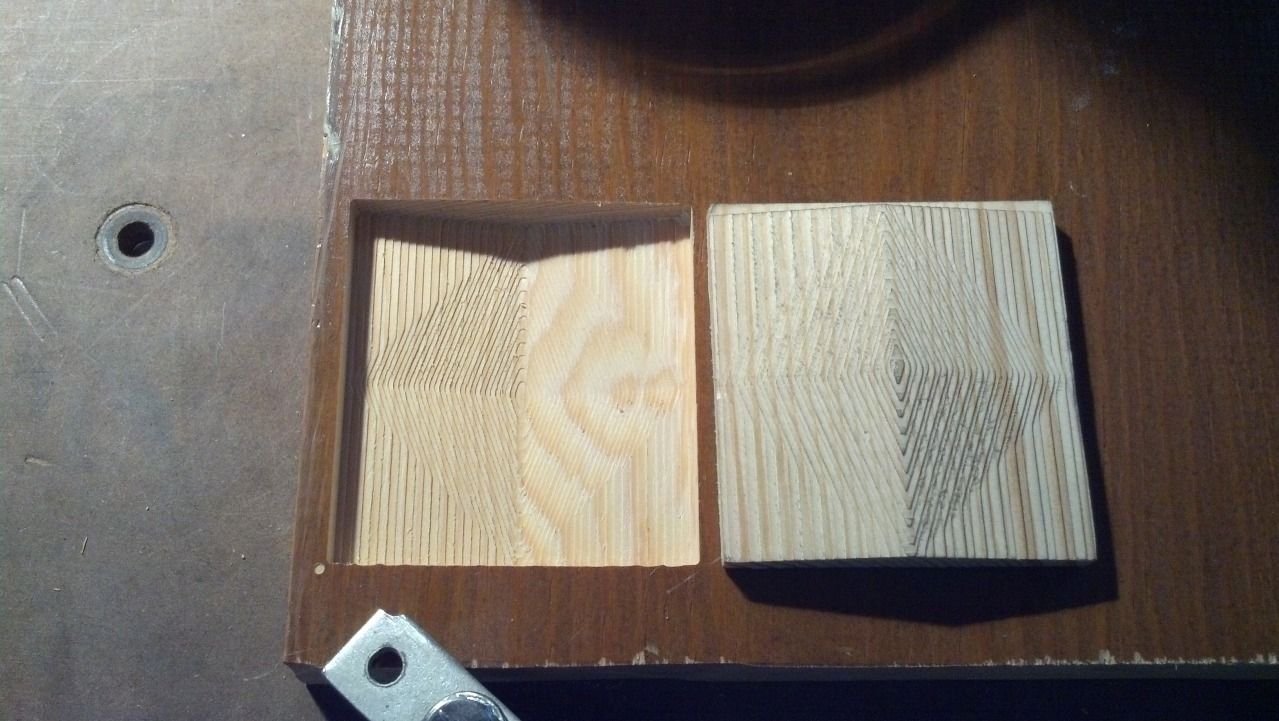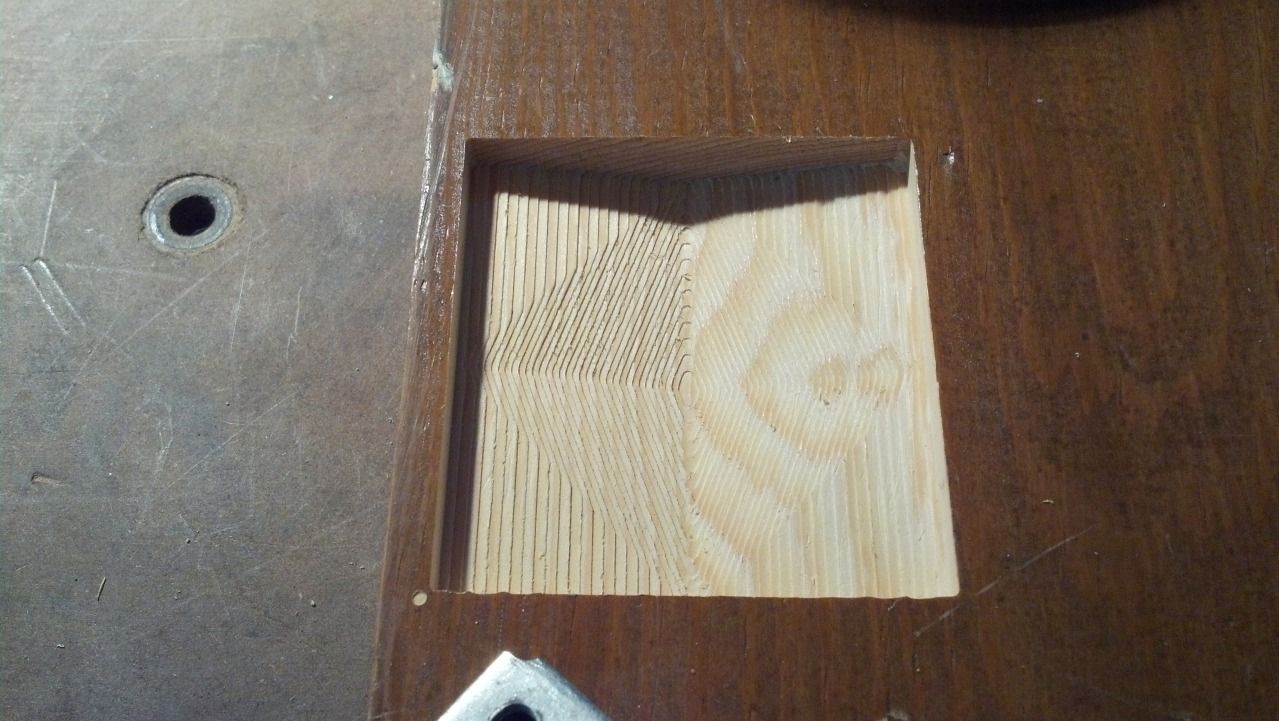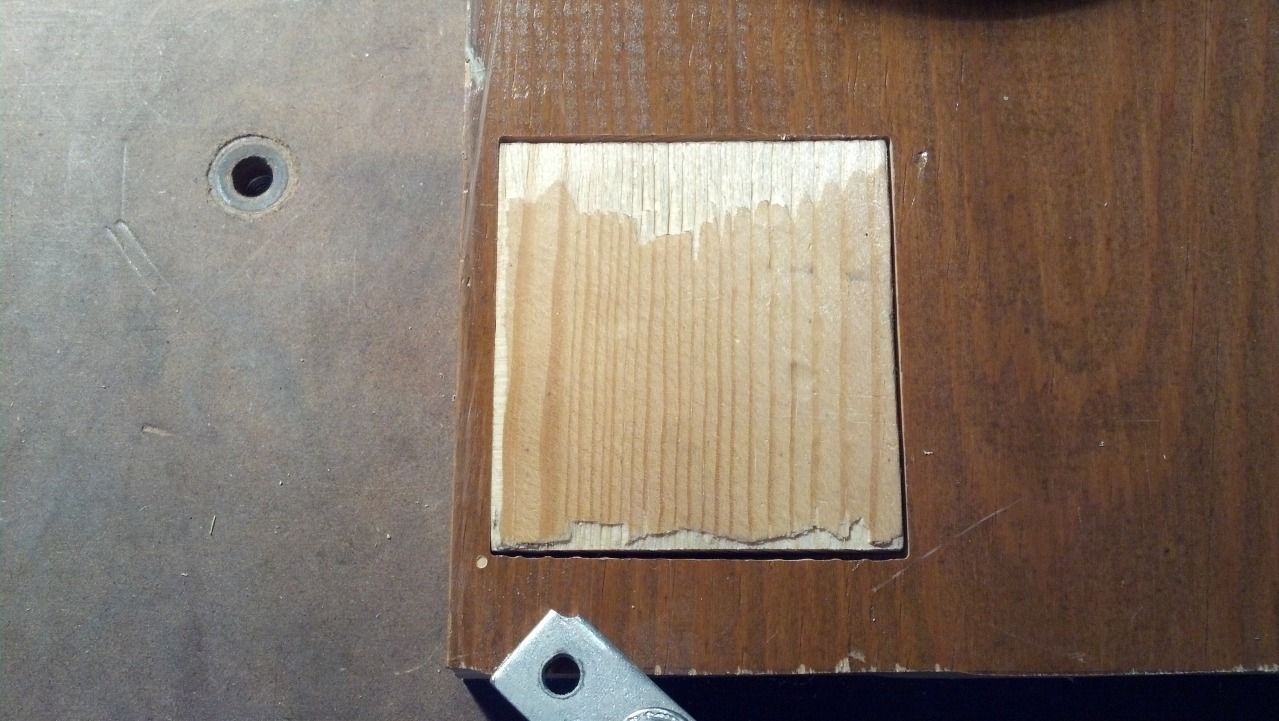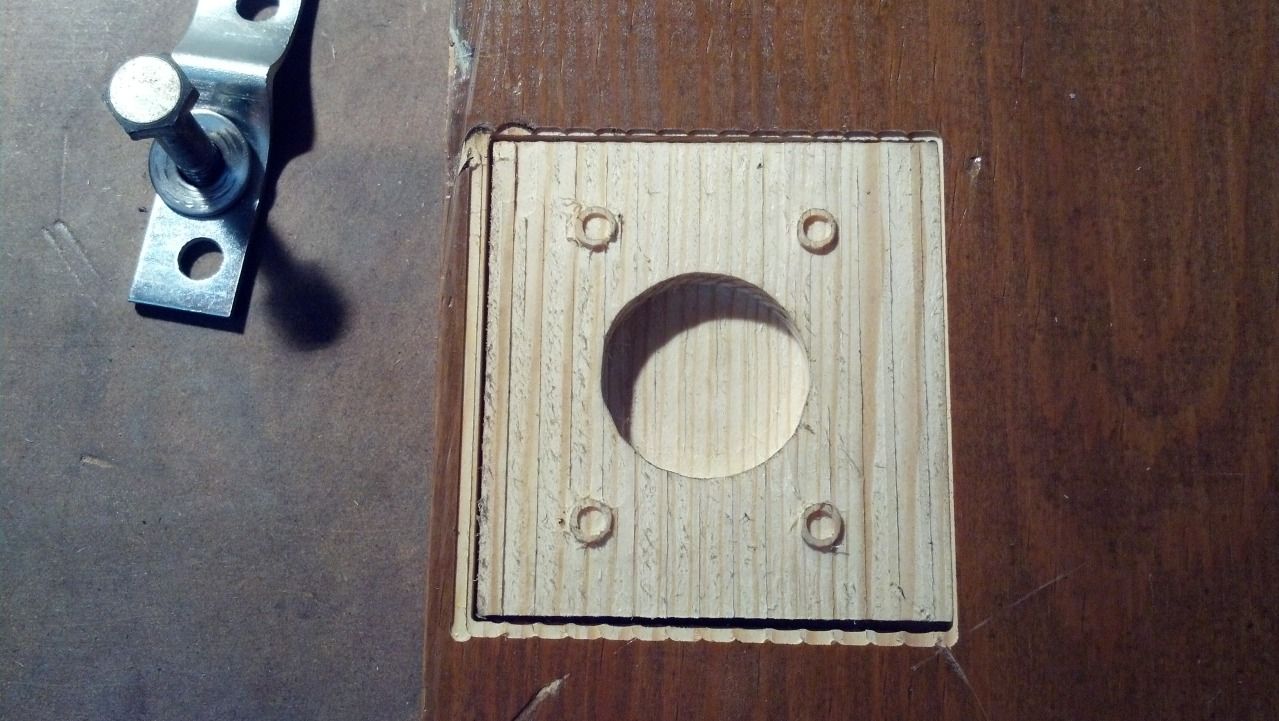 This picture gives you an idea of the "before".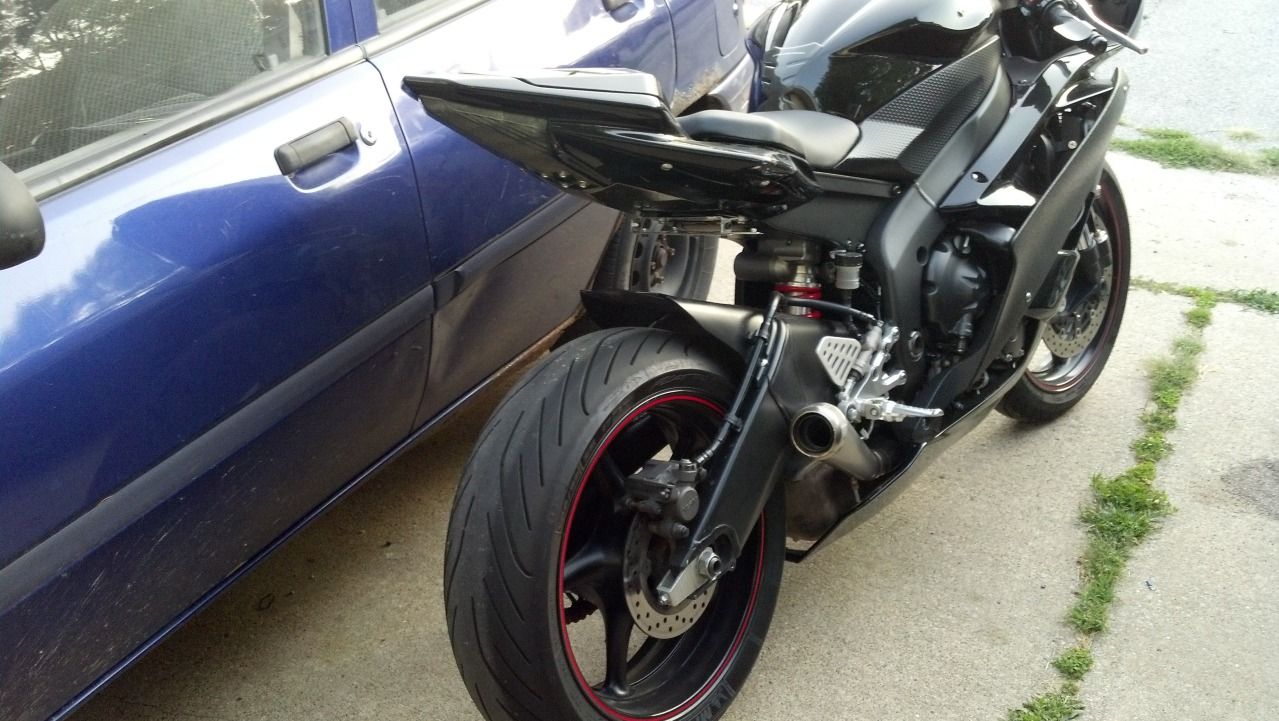 Please ignore the dirty bike... I have been too busy to clean it! Haha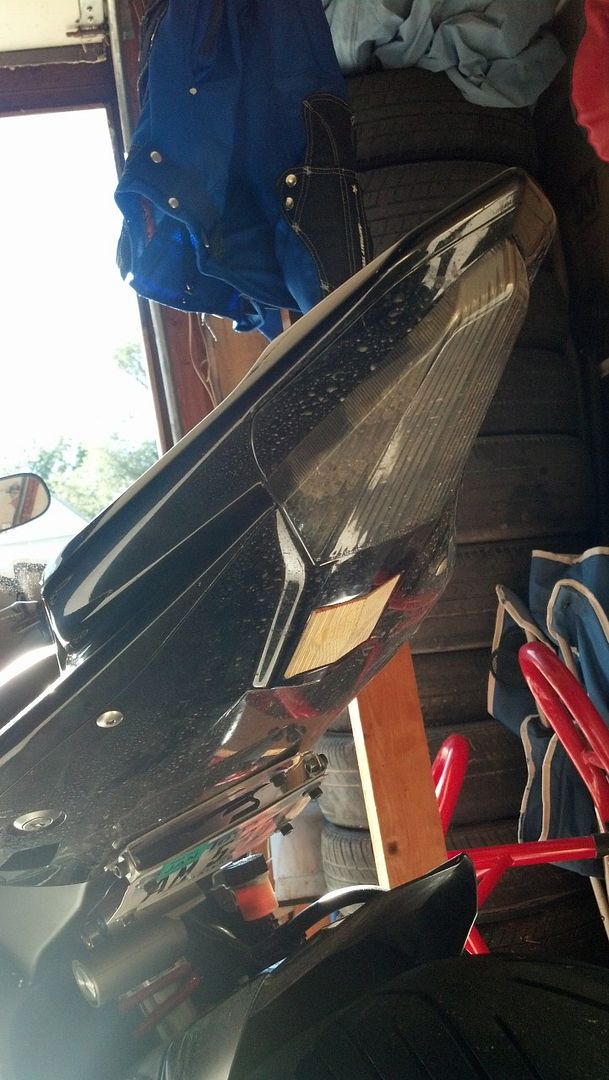 I also attempted to cut this out of 1/2 inch HDPE:
https://www.inventables.com/technologie ... hdpe-sheet
I used Improbable Construct's spec:
2 flute 1/8" endmill, 40% step over, 1/16" cut depth, 27000 RPM, at a feed speed of 1200 mm with good results
Though I ran into issues and gave up for the night. Too many hours in the garage this weekend, I need to take a step back and reapproach it later this week. Essentially what I found was, his specs were dead on! The Shapeoko was trucking along (1200mm/min is pretty fast!) making pretty good chip flake.
I think my two issues were:
1. I told PyCAM to use the "ignore" option for the "Milling Style" (the three options are, 1. conventional/up, 2. climb/down, 3. ignore) during my roughing passes, I'm thinking I needed "conventional/up" because when it went one direction it left a sort of stranded piece between the passes (it happened every other pass, since the "Slice removal" path strategy goes up, then down, then up, then down, etc.; which would mean it would switch Milling Styles, when it switches directions...).
2. The feed of 1200 mm was perfect for a spindle speed of 27,000 rpm, the issue was that I couldn't figure out how to adjust the plunge. I'm guessing (not really sure!) PyCAM determines the plunge based on the Spindle Speed? When I tried to enter 27,000 rpm, it reset itself to 10,000 rpm. I need to investigate why it does this and if there's a way I can get around it (manually changing the gCode, find/replace? or modifying PyCAM?). When the gCode was having the cut run at a constant rate, the chip flake was pretty good and nothing was melting. But when it changed directions or plunged, it slowed down, which caused the bit to kind of linger in one area, which then caused melting/hardening of the plastic. As I got further and further into the material, I think this somewhat minor issue became worse and worse, which eventually caused the plastic to get so hard that the end-mill wouldn't pass through it. I even messed around afterwards seeing if I could get it to go through by turning the spindle on and pushing the machine through; it wouldn't!
If anyone has any advice on what's happening, I'd love to hear it. I'd like to stick with TinkerCAD and PyCAM, so hopefully the solution would be something tailored to that concept.
Thanks!
Tony