Couple more things. I changed radiators as I felt my fans were running more often then they should. Making more horsepower should produce more heat, so solving that issue seemed like a good idea.
I then came to find out that the last adapter I made (this radiator is meant for a mkIII Supra, not a mkII) set the radiator about an inch too high.
New unbent vs. old: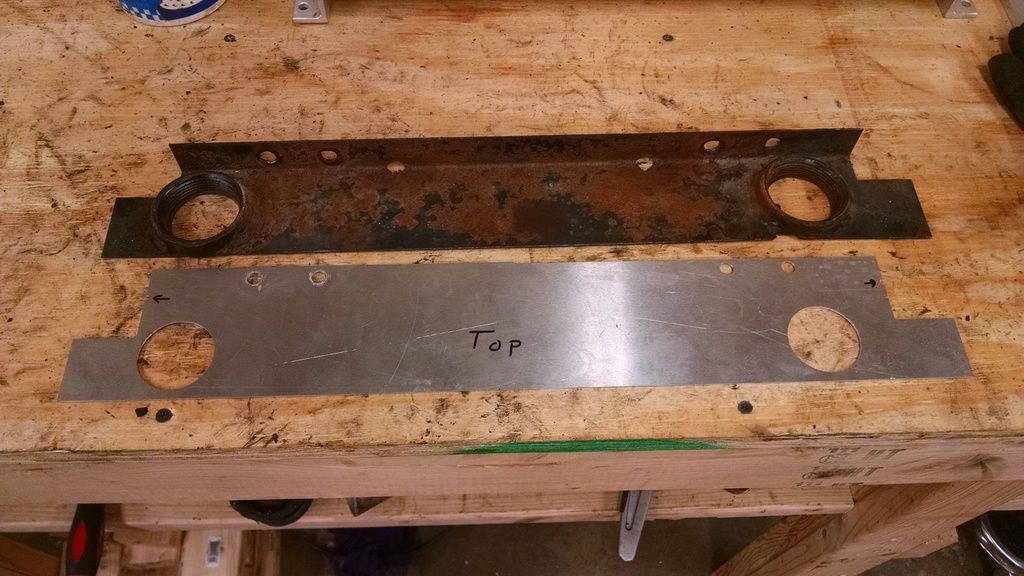 New bent and installed: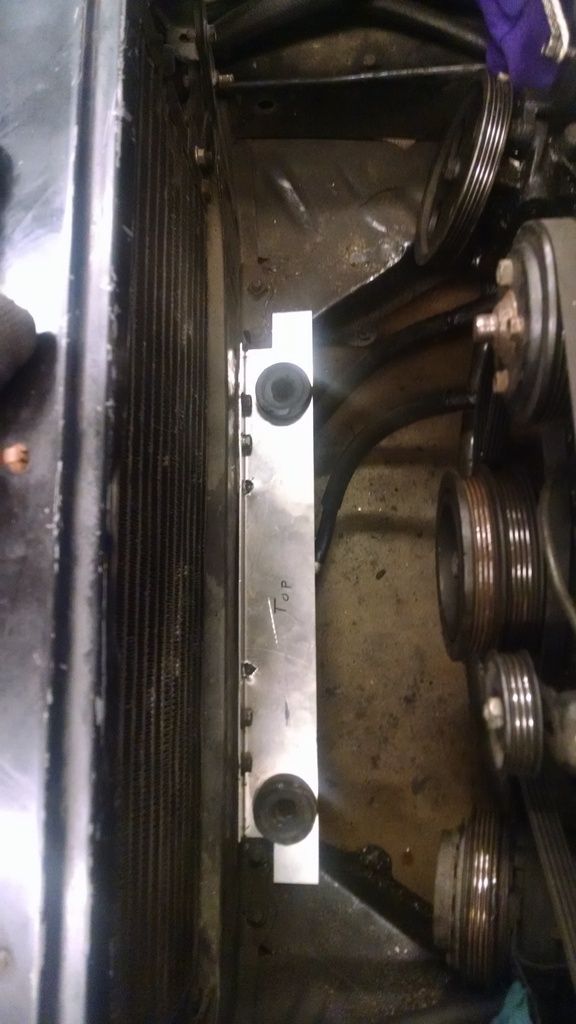 Fits perfect on the first try!: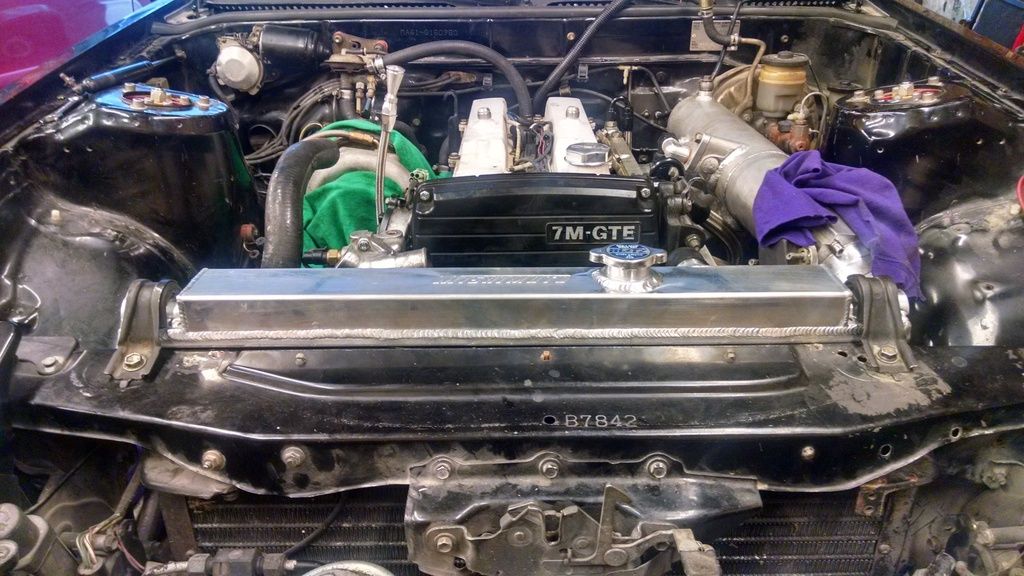 I'm getting good at getting the dimensions extremely precise. I invested in a 4 inch micrometer, a 6 inch micrometer, a 12 inch micrometer (highly recommend this one!), and a set of inside mics. Probably spent less than $100 on all this; well worth the money!