My interest lies more in milling Aluminum, but every once in awhile I stray from that and do some wood projects.
A friend of mine is a huge fan of Seven Samurai, which he mentioned a lot of modern movies are based on, which I thought was really interesting. He asked if I would mill a V-Carve of the cover photo, which conveniently has a lot of contrast!
Software used:
http://jasondorie.com/page_cnc.html
Bit: 60-degree
Feed: 900 mm/min feed and 200 mm/min plunge.
Preparing: I planed the base board to get the distance from the endmill to the worksurface pretty equidistant. I also used a touch plate to align the X and Y to the bottom left corner of the work piece, but I aligned the Z manually (even know I have a touch plate for it, just didn't want to damage the V tip).
My snapchat picture flipped horizontally. You can see the different lighting and angle. This thing barely fits in my little Mazda Miata!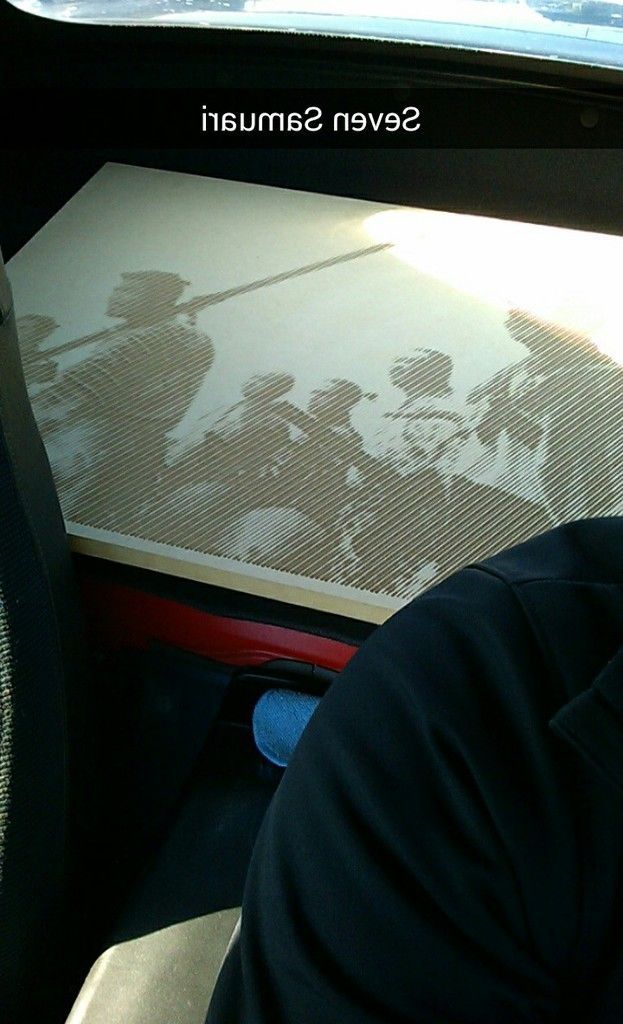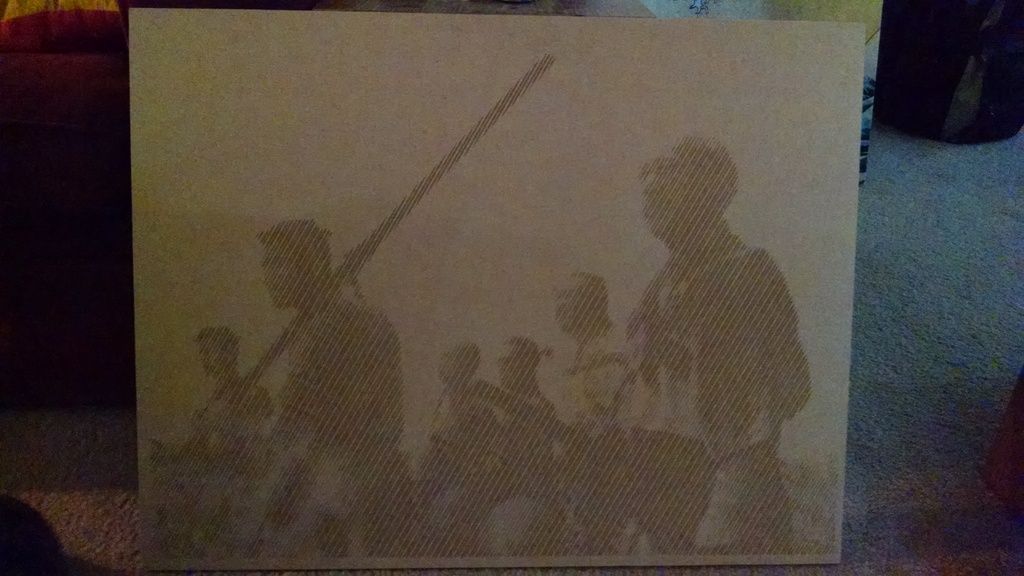 And picture for reference: