My prototype was posted here:
http://www.shapeoko.com/forum/viewtopic.php?f=30&t=7490
This project is for my dad's 1985 Toyota Truck (I believe it's a Hilux). Kind of a long story, but a fun one to say the least. The truck is extremely well put together and the paint job he did recently is second to none.
He picked up a set of Mustang wheels from my brother and they fix the truck like a glove. Offset and style were both a pretty good match.
That being said, a set of Mustang caps wasn't going to cut it! We need something out of the ordinary and as unique as this little truck.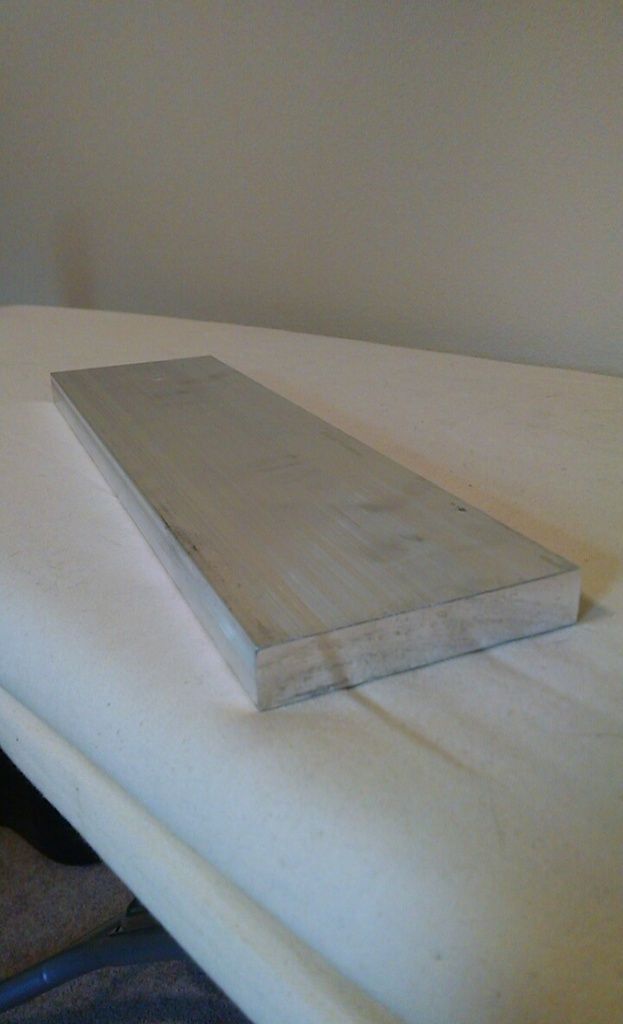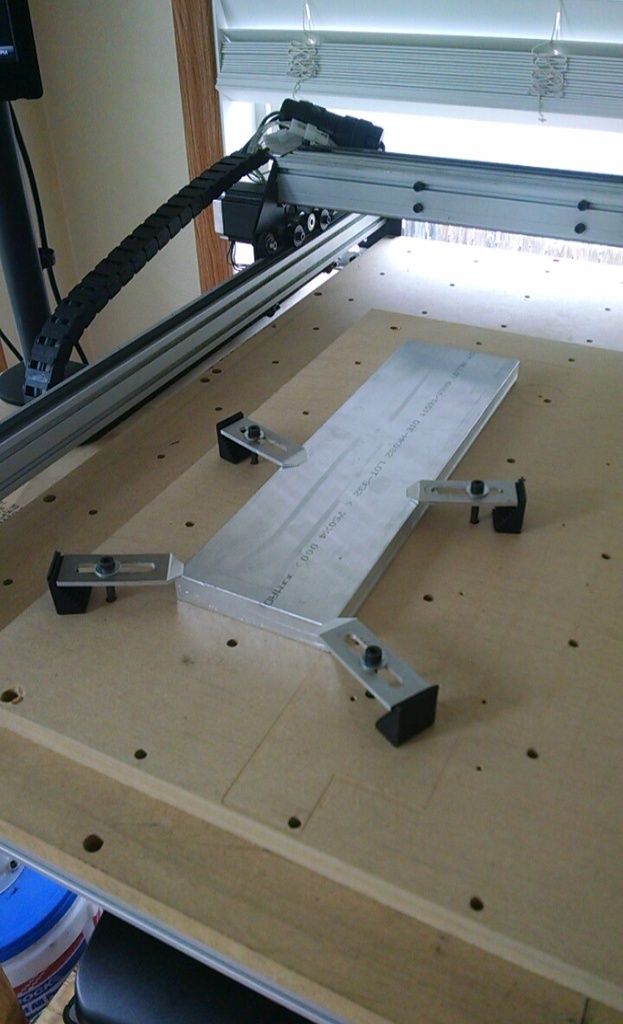 It's a bit hard to get a good picture; with it being machined aluminum the light does weird things.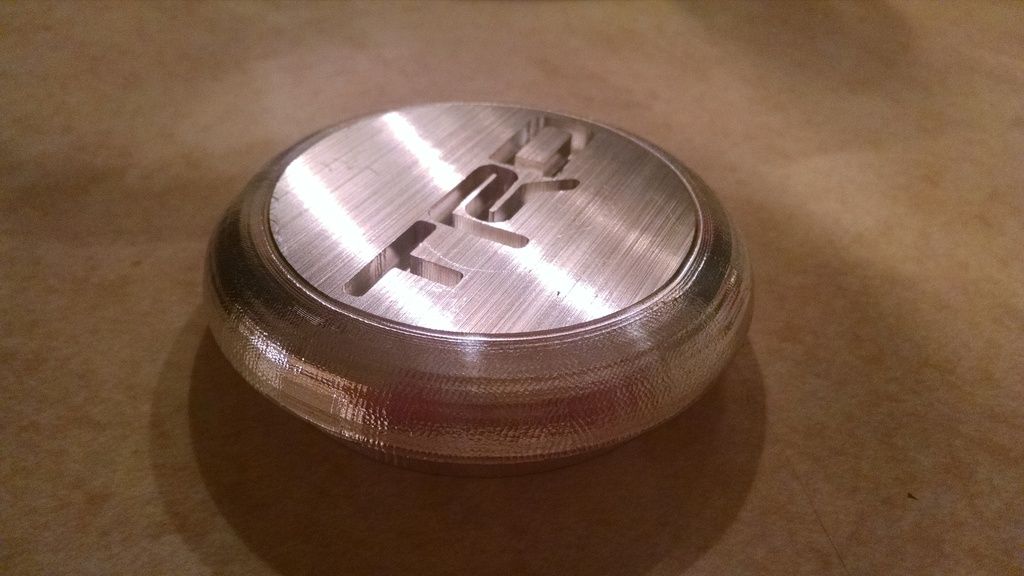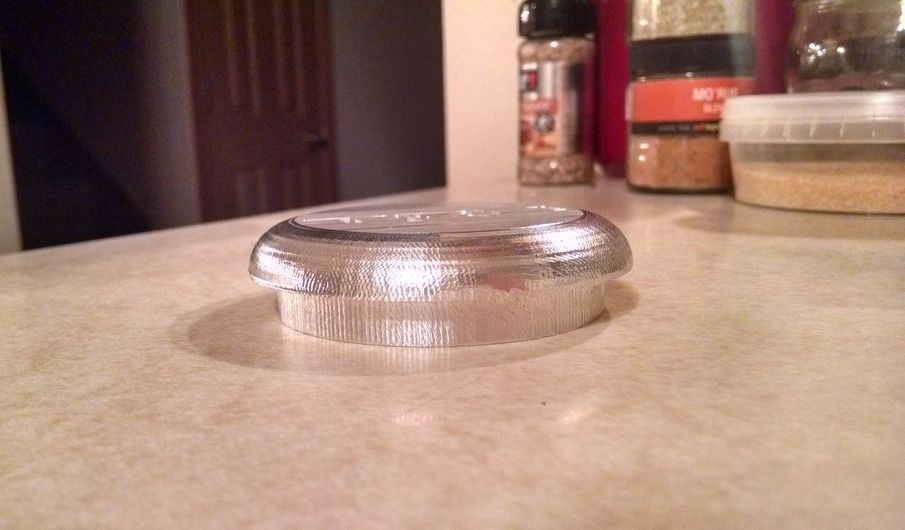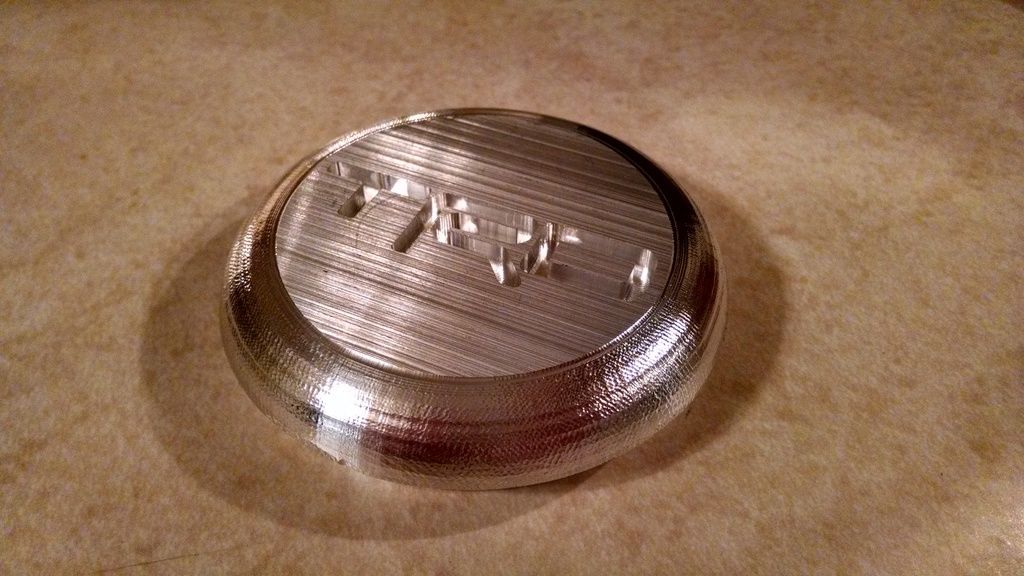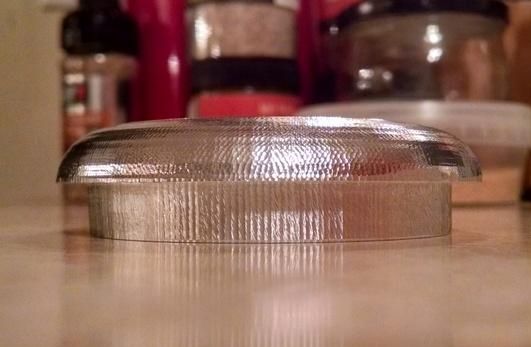 Next step is finish work. We're talking about painting black with red letters. I was concerned with paint adhering (long term), we got talking about metal etching; we may send it through our sandblaster, thoughts?
Thanks,
Tony