Posts: 102
Joined: Mon Nov 26, 2012 10:48 am
I like it!

It looked like a terrarium at first because of the light.

Time to feed the 'Oko!
#1016 - 1M x 1M Y: Dual Motor Drive w/Looped Belts, X:Dual Rail with wlanfox blocks, Z: Stock, Spindle:DW660
---
cvoinescu wrote:By the way, the shelf is IVAR from Ikea, isn't it?
Yes you right, its an 50x80 IKEA IVAR shelf, i have to cut out some wood of the rear wall because the shapeoko is to big in width. the Box is only to protect the room from dust and the main reason is: my wife said that she doesnt want a cnc mill in our appartment. but we make a compromise: when i integrated it in the shelf, its okay for her
mission accomplished
---
20.08.2013 - Controller Box:
i created a controller box for the arduino and buildlog shield.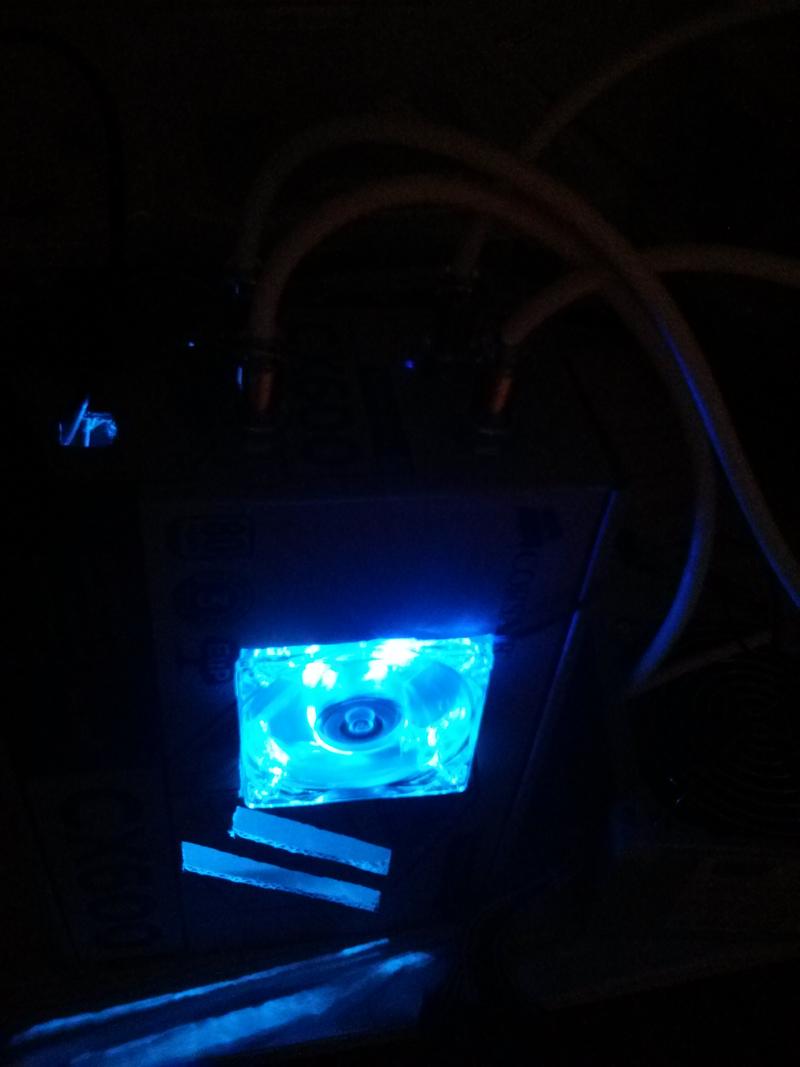 Next Step: Building up a derivate of the xStepper or GRBLmainboard, how i call it.
---
26.08.2013 - Added energy chains and buttons "stop, start and emergency stop".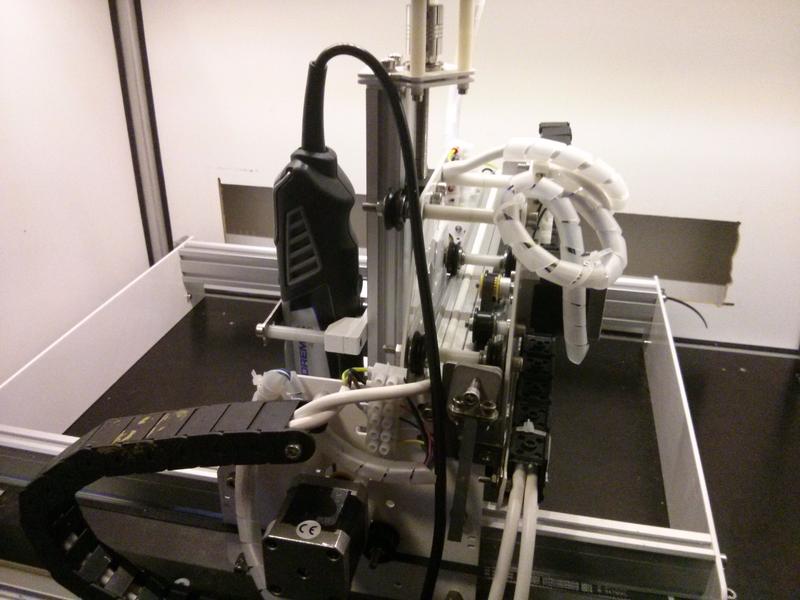 ---
Well, I've been quite patient for mine to arrive, but now, I know that I'll be dreaming about eShapeOkos this night! Wonderful build, full congrats. The enclosure is very nice. Mine will just sit on an MDF table within an acrylic box! (Yes, I also have a wife and a flat - but she doesn't know yet about the dust and noise
)
Follow me
@f4grx
eShapeOko #??? now in the postal tubes
dual y drive, dual x rail, all nema23, alu spacers, grbl on arduino nano, home made controller, crappy 40W spindle.
---
10.01.2021 - New eShapeoko & new Build
In 2013 I bought the eShapeoko for the first time, in this post I documented my setup back then. Now this is about 8 years ago - my Shapeoko I have sold about 2014 (buyer unfortunately unknown) - I was now very annoyed when I have dealt with the topic CNC again a few weeks ago.
The more I was surprised that in Europe still the eShapeoko is sold by Catalin - my joy was really great. I have therefore directly bought a new set and built this in the last 7 days.
This I would now like to share with you again. I am really pleased that the Shapeoko is still a topic - even if in the meantime CNC machines from China have spread far (and unfortunately also cheaper, but not better).
My eShapeoko is 500cm x750cm and will soon be powered by a Makita spindle. My first one I still had with a Dremel but now I need something real.
For the electronics I bought small mini boxes from Festool and built a power supply and a controller box. The stepper motor plugs are still to come.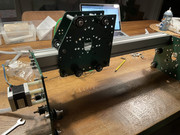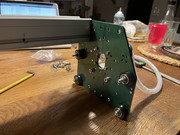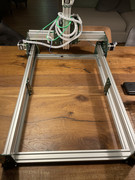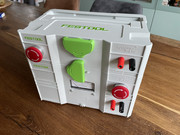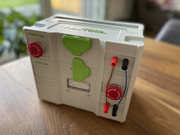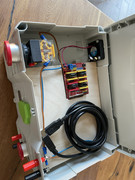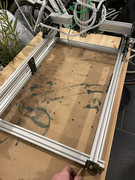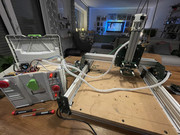 ---
Posts: 8616
Joined: Mon Apr 09, 2012 6:11 pm
Location: Pennsylvania --- south of the Turnpike, East of US-15
Contact:
Welcome back!

Using the Systainers is delightful!

Looking forward to seeing what else you'll make. You'll love the Makita --- it (like the Carbide Compact Router) is the best value in a trim router as spindle.
Shapeoko 3XL #0006 w/ Carbide Compact Router w/0.125″ and ¼″ Carbide 3D precision collets
---
21.01.2021:
- I finished the Controller Box and added suitable plugs for motors and limit switches.
The basic idea is really to be very quick in setup the machine because I need to store the machine in my garage when not use.
So i will put it out, easy connect it to the sustainer controller box and can run the machine.
- I did the first test run with a pen writing names of my family members. The quality and precision for that was really okay for me.
I will study more when attaching the spindle
- My next task is wiring and limit switches. Y- & Z-Axis is already assembled but I need to extend the DUPONT wires with additional connectors.
Additionally I will add now energy chains & X-Axis Switch.
- After having the homing feature I want to study more the precision.
---