I'm not sure whether this should be a PCB thread or a CAM/CAD workflow thread; I'm guessing the later of the two.
I'm basically having issues generating gCode for milling PCBs and am hoping to get some direction on what I'm doing wrong. The last thread I created was extremely helpful, it allowed me to work through my last issues in PyCAM! Which is awesome!
I'm using Eagle and pcb-gcode (which I have running on OSX).
This project is for a sort of "Radar Detector Dash", which basically takes a Escort 8500ci plus and adds a waterproof box and a PCB with a bunch of LEDs (for something a little more noticeable).
Here's my design:
Which will fit in here: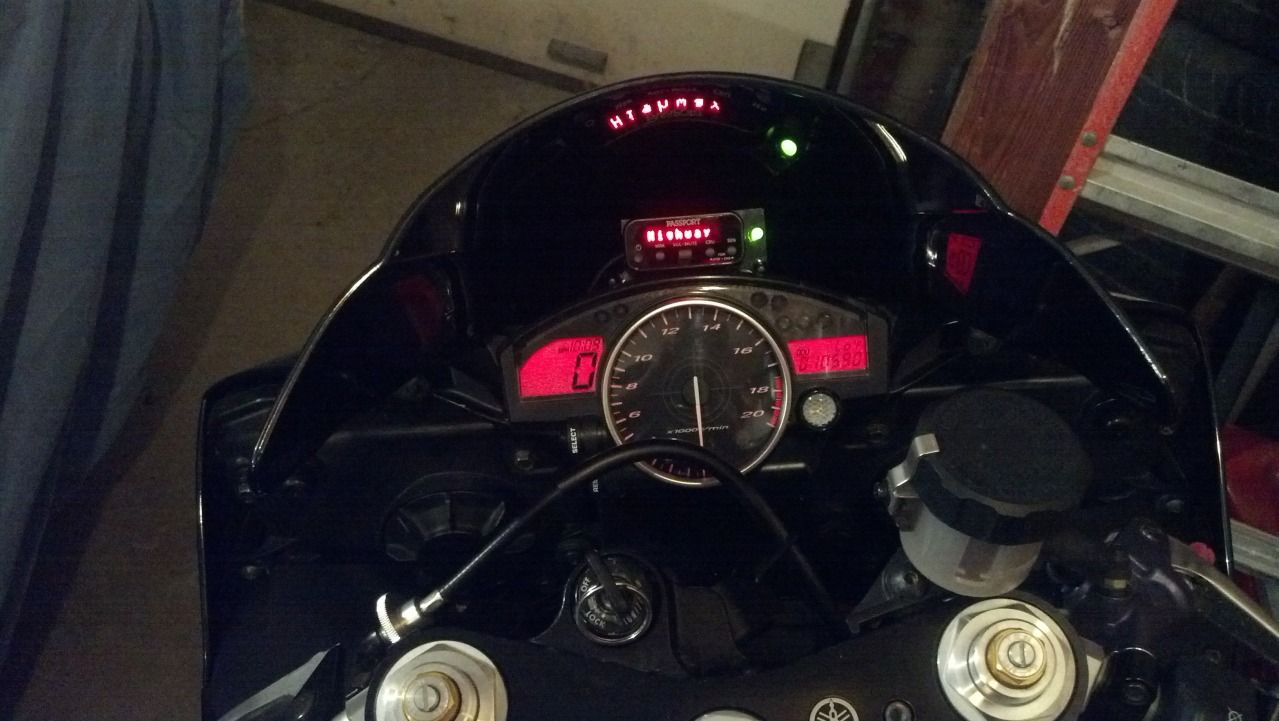 Feel free to check out the 3D view:
https://tinkercad.com/embed/6l3Z6QbH7SV?editbtn=1
I created my schematic, just a bunch of LEDs:
Went to the PCB view and set all the same dimensions in my TinkerCAD design: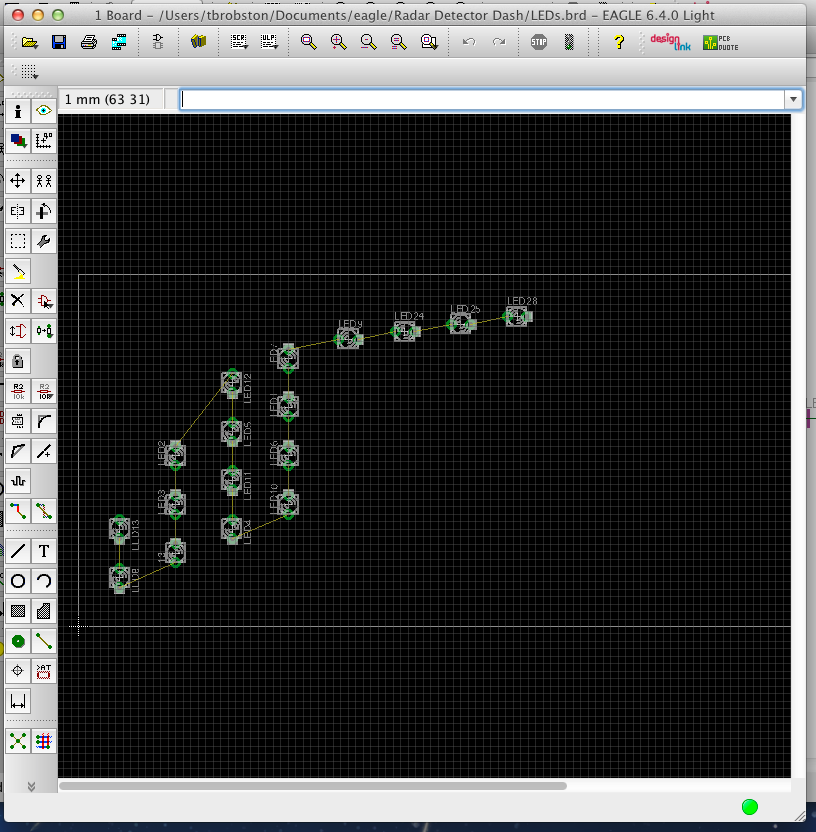 Ran the pcb-gcode.ulp:
Grabbed the etch file:
Dropped it into buildlog:
Spun it:
I'm not sure why I don't have some sort of line/link between each LED like in the PCB view... I haven't tried cutting anything yet, so maybe it is there...? But I just can't see it?
Any ideas/tips would be very appreciated!
Thanks!
Tony