Hello
My father is an aereo modeller in his free time and is interested in milling balsa-wood to create 2.5d wings.
He made especially little non-motorized airplane models (HLG, hand launch glider) made with balsa wood and carbon fiber like this:
Bigger free-flight gliders always in balsa wood (up to 1 meter per wings) and sometimes (rarely) models such as the one made by criznach (
http://www.shapeoko.com/forum/viewtopic.php?f=30&t=2492
)with balsa ribs.
The wings of the models are mostly a single solid whole piece of balsa wood or, for some projects, two or more pieces joined together to form the complete wing.
The bottom plate of the wings-airfoil is flat(obviously for 2.5 dimension) while the upper side is curved and presents various heights in both the x and y axis.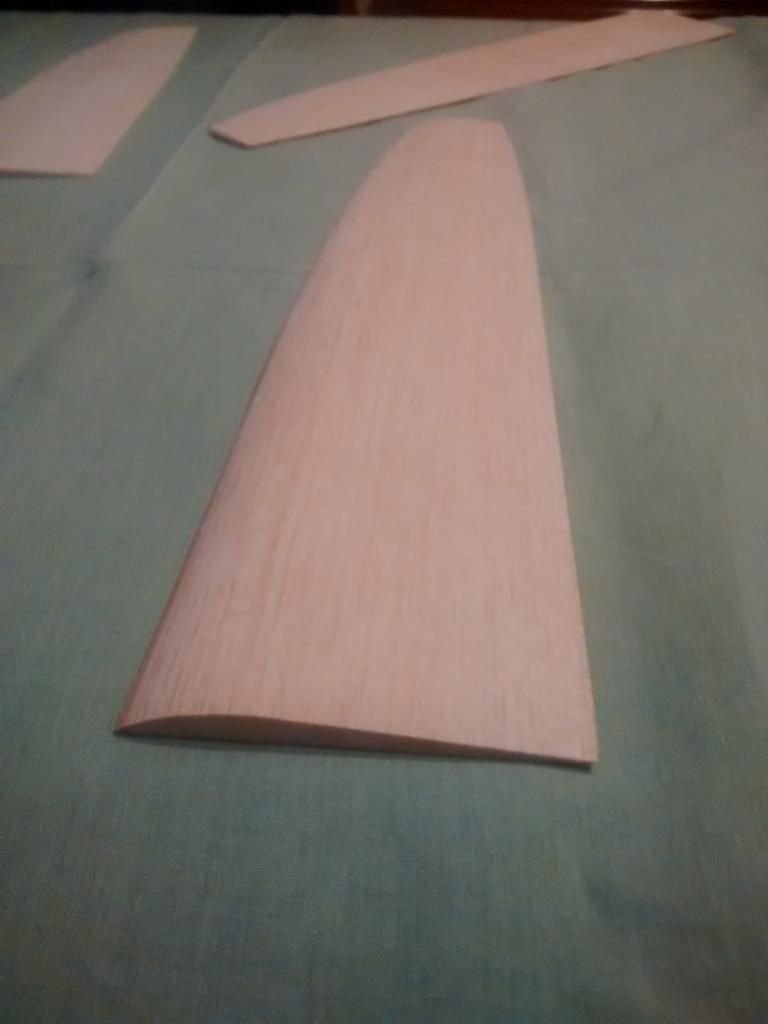 My idea is to buy the eShapeoko (i'm in Europe) to do this kind of milling work (and other like pcb milling), obviously after having done a lot of experience and test with the eShapeoko
(I am new in the cnc world
)
Because of my inexperience, I would ask for advices about the configuration of eShapeoko I have in mind:
-375mm(or 500mm) x 750mm(or 1000mm) with mid supports.
-Dual x and dual y.
-3x Nema 17 motors(2.5A per phase, 47.1N-cm, 200 steps found at a local store at a reasonable price) for both y and z axis.
-1x Nema 23(1.7A per phase, 0.88N-m, 400 steps found on Cvoinescu's store) for the x axis.
-Grbl (Arduino and Gaups shield) with the drv8825 stepper driver with appropriate heatsinks and fan. (maybe later a parallel breakout board with linuxcnc)
-Proxxon rotary tool (I have it already).
-The motor's power supply is a switching 24v 17A. (I don't know if is good for my purpose
http://www.aliexpress.com/store/product ... 92132.html
)
-Switching power supply 5v 2A for logical supply.
-Switching power supply 12v 3A for cooling fan and some leds for working area illumination (The shapeoko will be instealled in a old cabinet)
For the 2.5d workflow:
-Profili2 (airfoil cad with possibilities to create .stl files of the wings for foam cutting and 3-axis cnc).
-Freecad (for non-airfoil work).
-Heekscnc, Freemil and Openscam.
-G-code sender
The elements that i have already boughts are arduino, Gaups shield and the drv8825 stepper driver.
All of the other elements of the builds are questionable.
So I have many questions and doubts...
Is the trapezoidal screw for the z-axis a good boost in accuracy or in my case it is futile?
Are the motors and the power supply a correct choice?
Suggestions about upgrade?
Any idea about the end-mill can I use?
If anyone has any tips, advice, corrections or additions to make to this build and the relative software's workflow tell me as well
Thank you
Cataldo