Hello everyone!
I'm an experienced CAD designer with solidworks software, but completely new to the machining side. I wasn't sure where to post this so board members feel free to move this wherever it needs to be.
I just purchased a Shapeoko 3 to mill out some prototype pieces I'm designing and have some questions about the milling/cutting software.
This is what I will be milling out of .063'' 6061 Aluminum. The dimensions in the drawing are in MM no inches.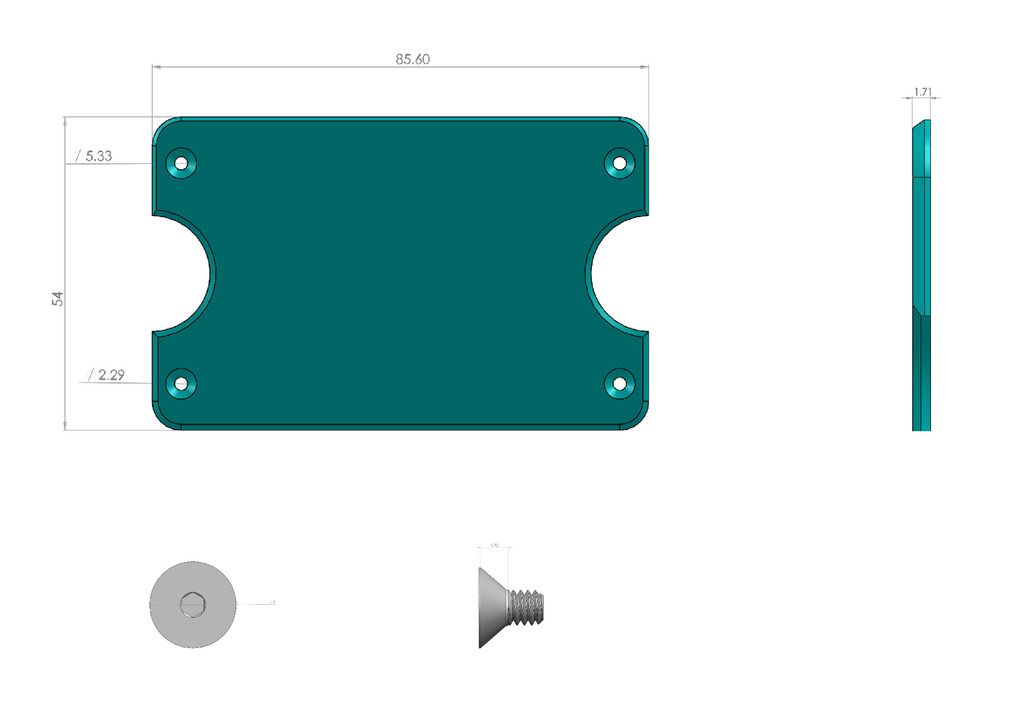 From what I've gathered so far I will need to do several different tool paths.
1. drill out the 4 holes
2. countersink drill the taper (Is there a formula or guide sheet to figure out what size drill based on the bolt/screw?)
3. perimeter cut (Flat bit? what size?)
4. chamfer cut (where do I buy this? what size?)
My research tell me I need to run each tool path, re home x, y, axis then re home Z and continue, is this correct?
From what I've gathered what I need to do is use HSM cam inside solidworks then transfer that data over to makercam? Is this correct? Where can I buy those bits mentioned above and what sizes?
I've heard that carbide bits are the best, any recommendation to websites to get them?
Any word of advice would be greatly appreciated. I'm just getting everything as prepared as possible so everything moves slowly when my machine arrives. I'm about to launch a kickstarter and need to prepare everything as well as possible. Please let me know if my thinking process is correct or flawed.
Thanks guys!