I wanted to announce a new PCB Auto-Leveller available inside the ChiliPeppr Hardware Fiddle. You need a TinyG with the latest firmware because it has a new probing command available in it that was worked up for the Othermill guys who embed TinyG in their machine. For those of you on Shapeoko, which I think is a great platform for PCBs, you can now have the same great capability of auto-levelling your PCB.
Visit
http://chilipeppr.com/tinyg
to use the Auto-Level feature.
Here's how it works.
Load your Gcode for your PCB by dragging/dropping your file into the browser. I typically use Eagle and PCB-Gcode to generate the Gcode for the PCB.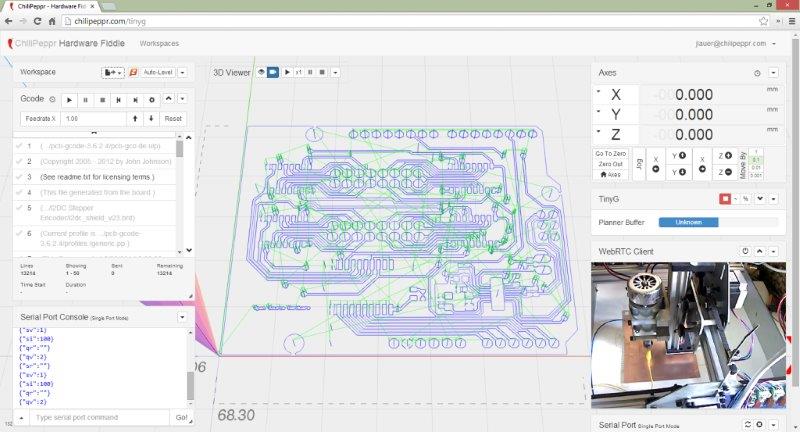 Then click "Auto-Level" in the upper left corner in the workspace toolbar. You'll get a new Auto-Level widget showing. You will also see that your Gcode is surrounded by a Probe Area Matrix. This shows where the probe locations are and how many. If you want to increase/decrease the probe spots for better resolution of your PCB warpage, adjust the "Steps Every" value.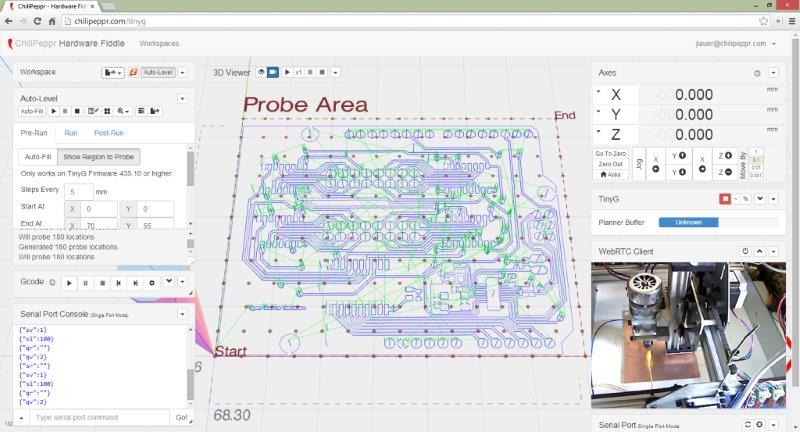 Then run your probe job. As the probes occur, the matrix is updated with the warpage. You can exaggerate the warpage by choosing 10x, 50x, 100x in the pulldown menu to better visualize the data. This screenshot is at 100x exaggerated.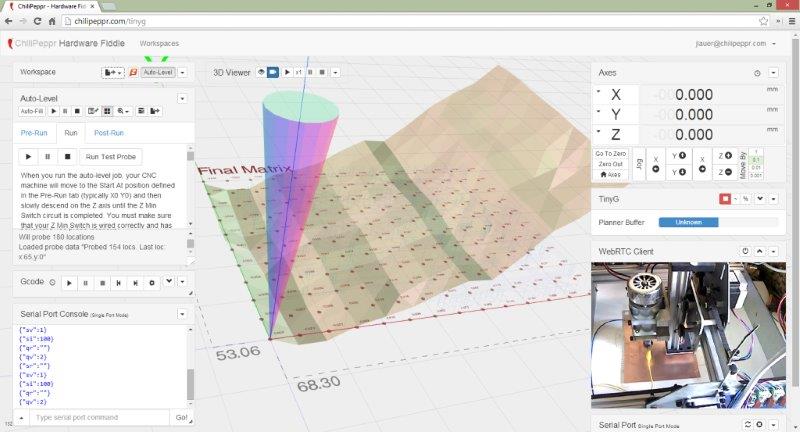 Then send your newly modified Gcode to your workspace and run your job.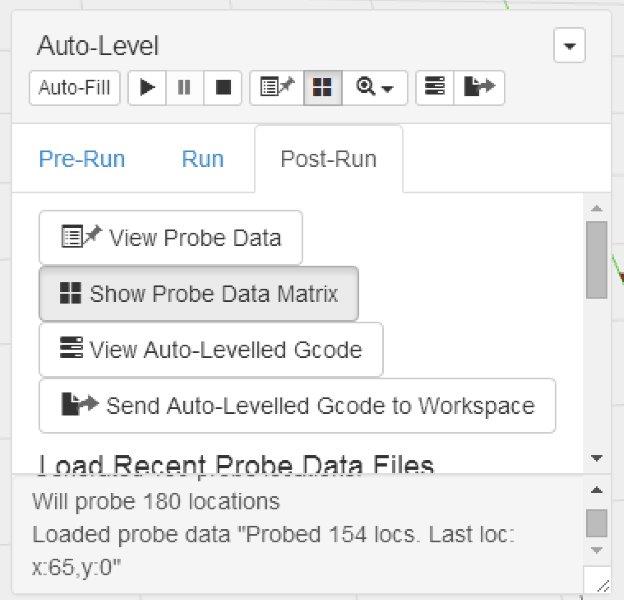 New Z data is added to every G0/G1 line. For lines that have Z's those are modified. Comments are placed into the Gcode so you can see where the commands were added or modified.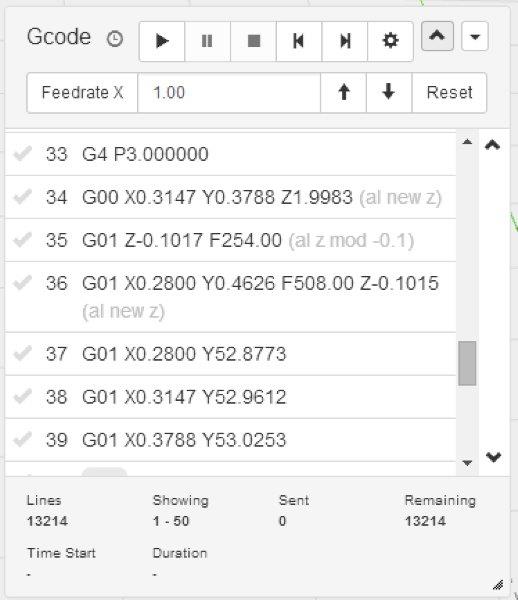 Enjoy.